Time Travel Night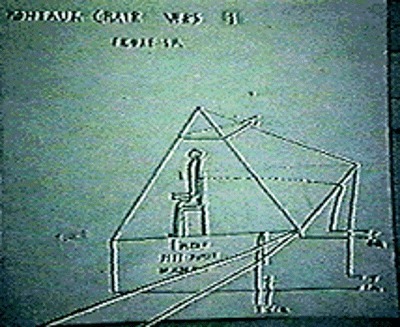 Paranormaalin teḱniikan museon Aikamatkailuilta
Kokeellisen elektroniikan seuran Paranormaalin tekniikan museo jatkaa toimintaansa Vallilassa. Työpajasarjamme ehtii toiseen osaansa, aikamatkailuiltaan.
Aikakone on ikoninen ajatusleikki ja lisäksi täysin tavanomaisen tekniikan saavuttamattomissa. Vaihtoehtokeksijät ovat kuitenkin yrittäneet sitä toteuttaa ja julkaisseet kuvauksia laitteistaan.
Illan aikana tutustumme aikamatkailun historiaan sekä kokeilemme käytännössä KOELSEn toteutusta Preston Nicholsin kirjoissaan kuvaamaan aikakoneen ohjaamiseen käytettyyn Montauk-tuoliin. Illan päättää KOELSEn aikakeikka. Tarjolla aikakoneella kypsytettyjä juomia ja ruokia.
Tapahtuma tapahtuu Kokeellisen Elektroniikan Seuran tiloissa osoitteessa Nilsiänkatu 10 4 kerros, karkauspäivänä lauantaina 29.2.2020 klo 18-21.
Pääsymaksu 5e
. . .
Time travel night at the Museum of the paranormal technology
Association of experimental electronics' Museum of paranormal technology continues operating in Vallila. Museum workshop series reaches its second part, the time travel night.
The time machine is an iconic though experiment, totally out of reach of convetional technology. Regardless, alternative invertors have came up with their own designs and published them. Drinks and food that have been aged with a time machine will be served.
During the night, we will get acquitanted with the history of time traval. We will also try out KOELSE's implementation of Preston Nichols' Montauk chair, used for controlling a time machine. The night concludes with a time gig by KOELSE.
Koelse studio, Nilsiänkatu 10 A 4 floor On the leap day, Saturday 29.2.2020 18-21
Entrance fee 5 e